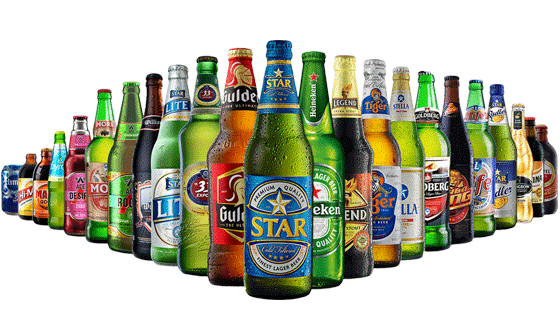 Twenty-three years after Nigerian Breweries (NB), makers of Guilder and Star larger beers, started exporting its products to Europe, the company is making in-roads to North America in July.
"Africans are yearning for our product and our desire is to meet their aspirations," said NB Export Development Manager, Bala Yusuf.
There are an estimated six million Nigerians in US. Yusuf was in Chicago last week to court these Africans in readiness for uninterrupted supply of NB products.
Already, U.S. has been delineated to seven regional zones with Chicago serving as the Midwest anchor headquarters. Others are New York, Maryland, Atlanta, GA, Detroit, Michigan, Houston Texas and Los Angeles.
The beer will come in both small bottles and the bigger Nigerian version.
"It meets the US standard," the NB official said before heading to Canada to share the news with African residents in that country.
Many African stores were sampled on serving as distribution networks and the response according to Yusuf was encouraging.
"We assured them of constant supply once we get started. We know US is a competitive market and if it takes us over twenty years to come here, we don't want to disappoint our customers," he said.
"The quality of our beer is of the high standard. Most Americans who tested it also like it and we are not coming here to mess the opportunity up. Nigerians are very patriotic outside the shores of the country.
"We want to be competitive. We are coming with better presentation and an excellent product profile," he added. Besides Guilder and Star larger beer, NB also brews Maltina, Legend Extra Stout, Amstel Malta and Heineken beer which was introduced into the Nigerian market in 1998.
It is not known if all these beer will be exported to the US market especially since Heineken beer and India Malta are already creating waves in the African market.
Yusuf however, said the customers would not be disappointed when Nigerian Breweries begins exporting its products to America.
NB, the largest brewing company in Nigeria, was incorporated in 1946 and recorded a landmark when the first bottle of Star Lager beer rolled off the lines in its Lagos Brewery in June 1949.
This was followed by Aba Brewery which was commissioned in 1957, Kaduna Brewery in 1963 and Ibadan Brewery in 1982. In September 1993, the company acquired its fifth brewery
in Enugu while in October 2003, a sixth brewery, sited at Ama in Enugu state was commissioned.
Ama Brewery is the biggest brewery in Nigeria and the most modern in the world. Operations in Enugu Brewery were discontinued in 2004.
Thus, from its humble beginning in 1946, the company now has five operational breweries from which its high quality products are distributed to all parts of country.