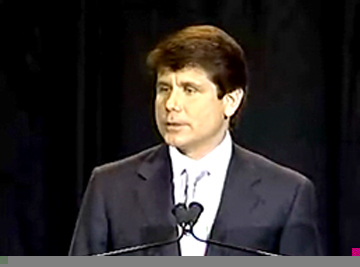 A 50,000 dollars grant has been given to the Nigerian-American Public/Private Professional Association (NAPPA) to stem the spread of HIV/AIDS in the immigrants' community as well as increase their knowledge of the disease prevention.
Two seminars and a workshop to educate African immigrants are slated between now and June according to NAPPA officials. Already, NAPPA had written letters to 80 community organizations, churches and mosques on the impending HIV/AIDS events and how their members could be tested and educated on the menace of the dreaded disease during their annual picnics and meetings.
Besides, NAPPA will be recruiting case managers, counselors and nurses for the seminars. Out of 40 million people living with HIV/AIDS worldwide, 15 percent or 3.6 million of them are Nigerians and the figure is growing daily as 300,000 died of the disease in Nigeria last year.
Three Non Government Organizations (NGOs) in Nigeria have benefited from the proceeds of NAPPA's yearly fundraisers in the past six years, according to NAPPA President, Vitto-Ezeji Okoye.
The organizations include Methodist Care and Support Project of Ilesha, Center for the Right to Health in Ilupeju, Lagos and Women and Children of Hope.
The grant is part of Gov. Rod Blagojevich Comprehensive Illinois covered plan expected to benefit over 600,000 uninsured women and hundreds of thousands of men in the state.
Meanwhile the Chicago Foundation for Women in Chicago has called on their members to support Governor Rod R. Blagojevich's Illinois Covered plan.
"We know that rising health care costs and lack of insurance lead too many women into debt and bankruptcy. So, access to health care means much more to women and girls than their physical health—it often means their financial health as well," said Hannah Rosenthal, executive director of Chicago Foundation for Women.
"The state is already a leader in expanding health care coverage to those who need it most but it is not enough. We think this is an historic opportunity. Women and girls need Illinois Covered plan," she said.
PHOTO CAPTION: Governor Rod R. Blagojevich