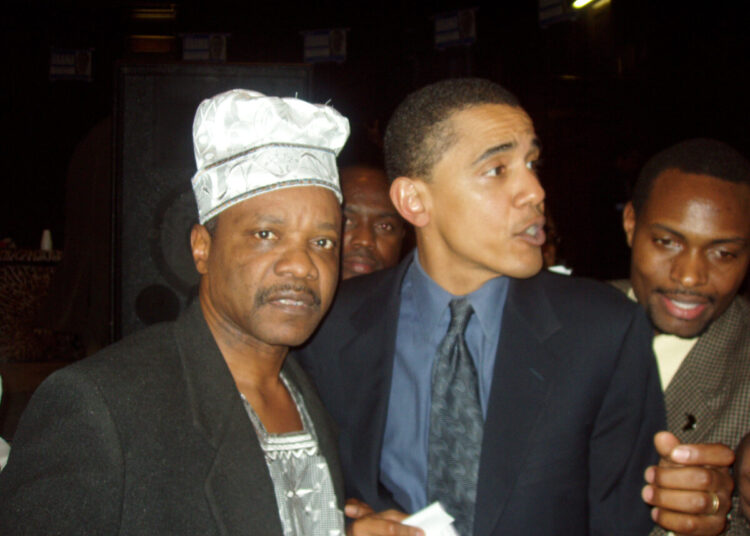 By Joseph Omoremi, editor
Senator Barack Obama (D-Ill ) and President Bush disagreed sharply on their views of President Abraham Lincoln during the commissioning of the Lincoln's Presidential Library and Museum in Springfield, the Illinois state capital.
The Illinois junior Senator described Lincoln's emancipation proclamation as a mere military document, in agreement with slave abolitionists who derided the emancipation as freeing no slaves.
President Bush however praised the 16th president for ending slavery and promised to reward "freedom seekers" in Zimbabwe, Iran and Lebanon. Senator Obama described Lincoln as an imperfect man.
"By modern standards, his condemnation of slavery might be considered tentative; his Emancipation Proclamation was more a military document than a clarion call for justice. His temperament could be indecisive and morose,' Obama said.
READ ALSO:
'Baby, I prepared your favourite (food)', Woman texts husband as terrorists were shooting him dead
He, however, highlighted his simplicity and rugged determination to succeed despite crushing challenges and setbacks.
Obama like President Bush, House Speaker Dennis Hastert and Senator Dick Durbin hailed Lincoln for not flinching when the nation faced its greatest challenge.
Hastert said the $140 million Lincoln library/museum is twice the size of any presidential museum in the nation.
President Bush expressed his happiness to dedicate the library to a great American who faced the nation's greatest challenge. The union, he said, was saved when his life was taken and Lincoln embraced African Americans, ended slavery and redeemed the promises to let them vote.
"We will never relent until those promises of freedom are embraced worldwide," he said noting that the USA has no right to impose any kind of government on any nation but will reward freedom seekers in the trouble spots of the world.
He admonished leaders to be patient and humble and to let divine justice to reign.
Governor Rod Blagojevich commended former Gov. Jim Edgar who started the museum construction and Gov. George Ryan who continued it and described Lincoln as a politician who rose above politics and hoped the museum would impact knowledge and promote debate.
He made most of everything God gave him because that is possible in the country.
More than 10,000 people witnessed the dedication under the blazing sun. The museum is under the Illinois Historic Preservation Agency where Dr Ewa I. Ewa, the only African appointed into government by Gov. Blagojevich serves as the chief fiscal officer.
African community leaders like Pa David Olupitan of the Continental Chamber of Commerce and Benjamin Adedayo Ige, a senior environmental protection engineer with the state agency attended the dedication.